About MB Realty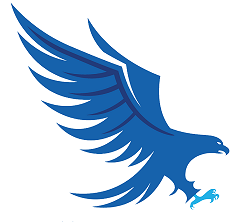 Usually, this is where you find a lot of (supposedly) high-sounding jargon, with agent head shots that look like every other Real Estate site.
Not here.
No eye-bleeding phrases like "extensive knowledge based derived through years of transactional experience," "Innovative marketing strategies," and "Highly specialized teamwork approach,"
Instead, how about a little straight talk:
Selling is stressful. Even more stressful if you have to wonder where your agent's true loyalties lie.
Anyone who promises you certain "results" is 1) lying to you or 2) doesn't understand reality. Either way, a person who promises things they can't guarantee is not someone you want working for you.
A limited number of marketing strategies are actually productive when it comes to selling real estate. You need an agent who focuses on these things, rather than flashy sounding extras that are really nothing but lead generation tools for the agent.
At MBR, we keep it simple. By following a systematic plan, we manage the process (which we can control) rather than the results (which we can't). By doing this, we increase the chance of getting your property sold quickly and at the highest price.
If you're considering selling, you owe it to yourself to talk to MBR.
Call Today!
Collin County Association Of Realtors
"Of the numerous real estate transactions I've been involved in over the past 25 years this was by far the easiest and the results were better than expected. I would recommend Mike to all property owners looking to list. I am a satisfied customer."
Bob, Frisco TX
"Mike epitomizes integrity, transparency, hard work and dedication in the real estate business. He is a credit to our industry and he has been an asset to me in many complicated transactions."
Amin, Lucas TX
"Mike came to us asking if we would be interested in listing a one acre residential parcel in McKinney, Texas. We had attempted to sell the property a couple of years earlier, with no luck. We agreed to list with Mike, had an offer within a week, and closed three weeks later. The whole process was smooth and painless. I would recommend Mike to anyone looking for a reputable and reliable Realtor!"
Rick, McKinney TX
"Mike contacted us about a lot we owned, which we thought might never sell. We listed with Mike, and the property SOLD in just three weeks! We could not be happier!"
Terry, McKinney TX
"Mike Browning is a Super Star.  When I decided to sell my lot at Waterstone Estates, the process far exceeded my expectations!  Working with Mike was a GREAT decision and a true pleasure!"
Lynn, McKinney TX
"Thank you very much for your hard work, and the ability to sell our lot in a such short time. We appreciate you, and look forward to continue doing business with you in the future. I strongly recommend your services to anyone who needs it"
Musa, McKinney TX
"We have purchased and sold a number of properties over the years.  Mike made this real estate transaction one of the more enjoyable experiences for us.  We wouldn't hesitate to hire him again."
Jeff, McKinney TX